Since its formation in 1996, Yorkshire Gardens Trust has developed a broad education programme as a key part of its charitable work to conserve and foster the county's historic gardens, parks and designed landscapes for the benefit of present and future generations.
The Bursary Scheme supports students in achieving the skills, knowledge and understanding essential to progress towards their professional qualifications or career choices. Single bursary awards are available of up to £1000.
Who can apply?
Image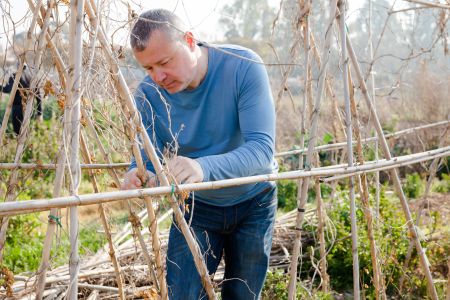 YGT welcomes Student Bursary applications from students (full or part-time) from further and higher education institutions in Yorkshire studying:
Horticulture
Landscape design
Landscape/garden history
Conservation of historic designed landscapes
Students from institutions outside Yorkshire working on Yorkshire historic gardens, parks or designed landscapes are also welcome to apply.
What does the scheme support
The Bursary helps students to develop a particular aspect of their studies such as:
Image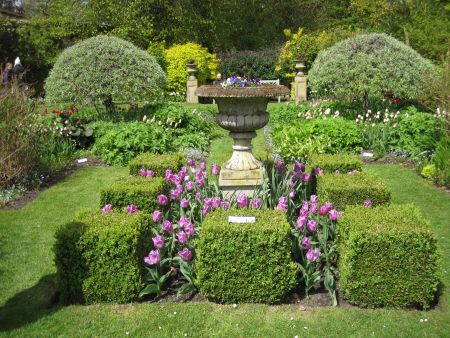 Research – study of research material and documents relating to Yorkshire's historic parks, gardens or other significant designed landscapes.
Surveys - archaeological, photographic, historical, environmental, horticultural or botanical.
Planning - conservation, restoration or preparation of management plans.
Archival surveys - cataloguing, digitising, researching.
Specialist study - student scholarship to study a course module.
Research dissemination initiatives - conference presentations; organising a study day/seminar/conference on a relevant topic which may involve venue hire, speaker costs etc; essay prize for a university module.
Placement/internship support - 'work placement' or internship remuneration for a study module.
Research and Professional Development expenses - Assistance with attendance fees, travel and accommodation expenses to access specialist training and work placements or to assist with research projects.
The above list is not exhaustive. For queries and further information contact bursary@yorkshiregardenstrust.org.uk.
How to apply
Applications are welcome at any time of the year by completing and returning the YGT Student Bursary Application Form (Word DOCX; 25 KB), along with your CV and a reference from your course tutor supporting your application.
Please provide a detailed estimate of project costs, e.g. travel costs, archive fees, copying fees, course fees. Individual projects and circumstances will determine if the Bursary award is paid in full, in part or in instalments. Please be aware that relevant invoices will be required at the end of your project for audit purposes.
All documents should be sent to bursary@yorkshiregardenstrust.org.uk at least 6 weeks before the start of your proposed project.
Bursary terms and conditions
The award must be claimed within 6 months of its approval, in accordance with the approved application and completed within the timeframe stated. Failure to complete the project may result in repayment of all or part of the award.
Successful applicants will be invited to share the outcomes of their work with the wider YGT membership. This could be:

a copy of an essay or written project to add to the YGT archive at the Borthwick Institute, University of York or a short summary report;
a presentation at a YGT event, e.g. a verbal report to our members at a YGT AGM;
publication opportunities via the YGT website or newsletter.

Opportunities for students and YGT members to meet and to share ideas, expertise and information is a much-valued additional feature of the scheme.
YGT reserves the right to publish project findings in full or by quotation, in consultation with the project author, in the following forms:

on the YGT website and Newsletter;
in YGT publicity material;
in press articles.

The assistance provided by the YGT Bursary Scheme should be recognised or recorded in any publicity connected with projects it has supported.
YGT is available to assist with any problems which may arise, in partnership with your university or college.