Collecting old postcards of ornamental gardens, kitchen gardens and parks, relating to private country houses or public spaces,  is a relatively inexpensive hobby and an endless source of fascinating information, invaluable to the garden history researcher. A collection may focus on particular themes or areas of interest. The 'quirky' and 'intriguing' group is always an entertaining starting point.
An unusual 'garden vista'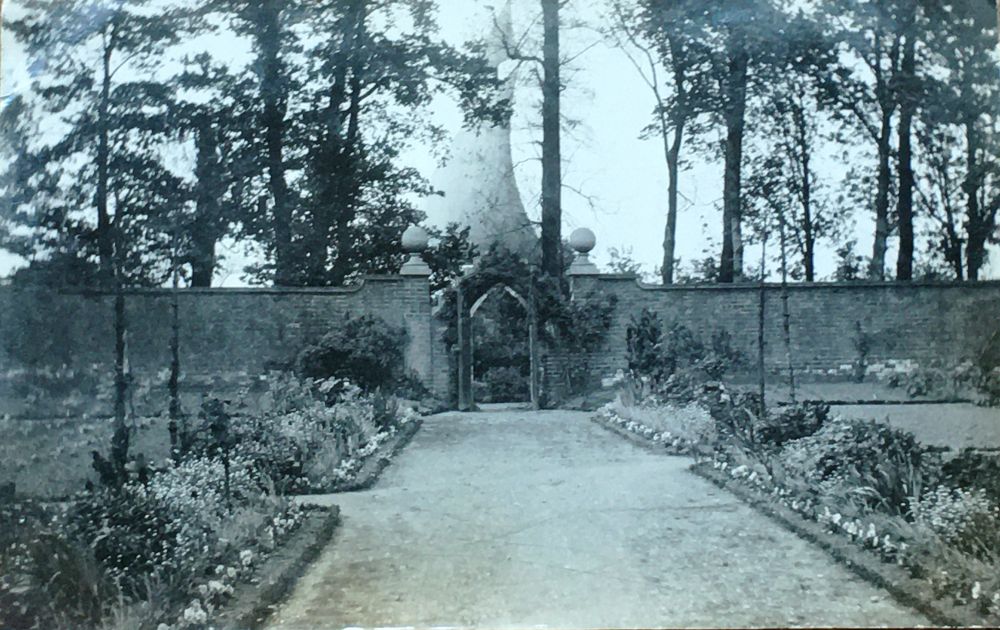 This undated postcard shows a neat, formal and well-tended walled garden with the path leading to an inviting arched doorway.  Closer inspection of what is beyond the doorway reveals the sail of a ship going by ... not something that many people would have as a feature at the bottom of their garden.  The inscription on the back of the postcard reads:
"one view of the garden where I live. The canal runs along the bottom and that is a small ship that you can see by the sail". 
It is signed "Mastion" or "Martion".  Identifying the possible location of the garden and who lived there, offers further research opportunities – any suggestions would be most welcome.
A garden feature with an intriguing history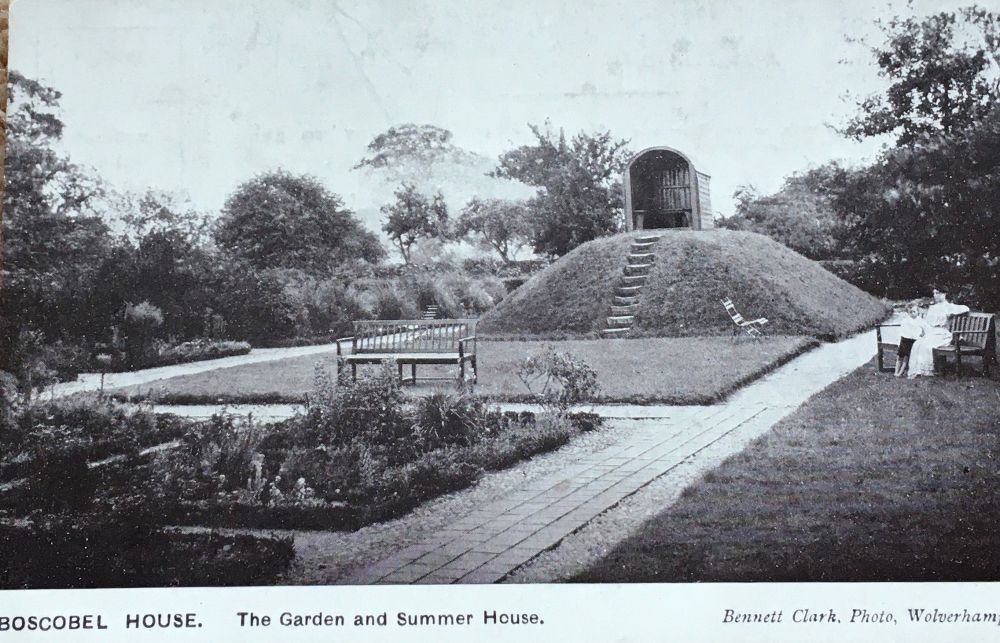 This image of a summerhouse perched on a precipitous mound amidst a formal parterre garden initially made it an ideal candidate for the 'quirky' and 'intriguing' group in the postcard collection, with the added interest of lady and a young boy.
However Boscobel House and its summerhouse on a mound revealed a far more 'monumental history' behind its historic garden. The 17th house/hunting lodge and its Royal Oak Tree became famous as hiding places of King Charles II after his defeat at the Battle of Worcester in 1651. The account of Thomas Blount 1660 describes the King spending part of his brief visit "in a 'pretty Arbor in Boscobel garden, which grew upon a mount." (Historic England Listing 1001115)
From 1812 onwards Boscobel was owned by a Derbyshire mill owner - Walter Evans of Darley, who embarked on the restoration of the house and garden to make them 'what it was when Charles was there', guided no doubt by the 17th century Hollar engraving from Thomas Blount's account of the 1651 events.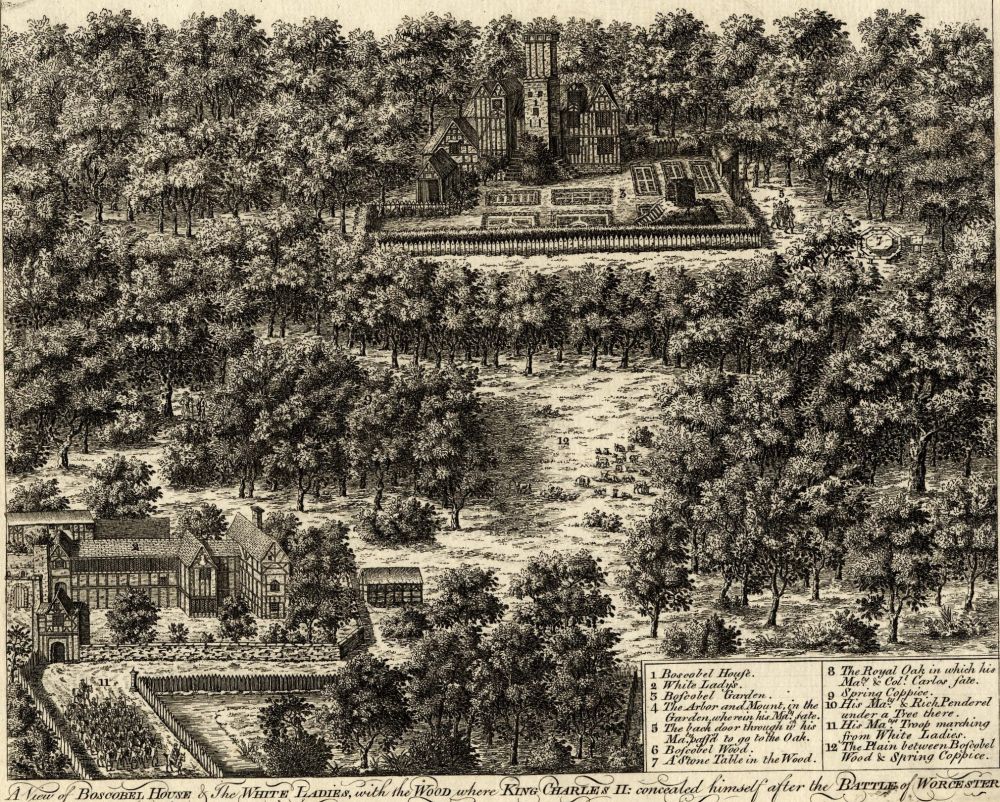 In 1918 the estate was bought by the Earl of Bradford.  Therefore the people on the seat are likely to be members of either of these families.
The House and Gardens are now in the care of English Heritage.
So much unexpected history from a postcard bought for its 'novelty' value.